Our research tools are great for homework, essays, personal research, and hobbies. Access all of these (except Ancestry Library Edition) from home, work, or on the go.
Ancestry Library Edition
Find your ancestors by digging through census, birth, marriage and death records, directories, passenger lists, immigration records, maps and more from Canada, the USA and the UK.
Ancestry is available in-library only.
Canadian Points of View
Provides students with multiple sides of current issues. For each key topic there is an objective background, argument, opposing argument, and critical thinking guide. Content comes from political magazines, newspapers, news transcripts, primary sources and reference books as well as essays published specifically for this resource.
Canadian Reference Centre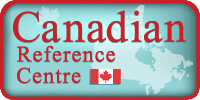 With thousands of full-text biographies, reference materials and an image collection, this database provides an optimal research experience for students keeping up with current events or studying Canada's global involvement.
CBC Corner
CBC Corner (L'espace Radio-Canada in French) brings together the wide variety of CBC and Radio-Canada digital content and resources into a single experience!
Consumer Health Complete
This resources offers easily understood information from medical encyclopedias, reference books, magazine articles, evidence-based reports, fact sheets, and pamphlets. It also includes drug and herb information, alternative sources, images and diagrams, and videos and animations.
Creativebug
NEW! Catch the crafting bug with Creativebug! This online resource offers tutorials, a pattern library, inspiration boards, and livestreamed classes. All your need is your library card to get started.
Early World of Learning
A fantastic early literacy tool with three learning environments. Stories, games, and videos teach critical early childhood themes including numbers, shapes, colours, opposites, and more. Leveled readers help develop and strengthen phonics, vocabulary, phonemic awareness, and comprehension skills. A richly visual first encyclopedia captivates early learners with non-fiction topics of interest and importance to them.
Explora
Use one interface to search multiple databases to make research projects easy! Searches Canadian Points of View, MasterFILE and Primary Search.
Home Improvement Reference Center
Through a collection of comprehensive full-text content, this database provides users with detailed, user-friendly "how-to" information covering a variety of home improvement and repair projects.
MasterFILE Premier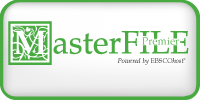 Designed specifically for public libraries, this database provides full-text magazines, reference books and primary source documents. It also includes an extensive image collection containing photos, maps and flags.
Mango Languages
An online language learning system that teaches practical conversation skills for a variety of popular languages. It's fast, easy and available anywhere you get online. There are more than 60 languages available, including English as a second language.
Once you sign up for an account, select the Find Free Mango option and search for Wellington County Library to link to our subscription.
NoveList Plus
Find your next great read. With information on more than 180,000 fiction and non-fiction titles for all ages, and book reviews from Publishers Weekly and more, you will have no trouble finding a book for pleasure reading or for your next school assignment.
NoveList K-8 Plus
NoveList K-8 will help kids find the books they want to read. With more than 70,000 titles to choose from, the recommended reading and book lists are handy when searching for what to read next.
Primary Search
Designed for elementary school libraries, Primary Search is a full-text database providing popular children's magazines, easy-to-read encyclopedic entries and a vast image collection. Students can learn about a variety of topics, including endangered species, famous musicians, fitness and space exploration.
World Book
World Book Advanced
World Book Advanced, with a newly redesigned interface to make searches of all World Book content quick and easy.
World Book Online for Kids
World Book Online for Kids, a general reference site developed especially for younger users.
World Book Online Info Finder
World Book Online Info Finder, the full content of the 22-volume World Book Encyclopedia, plus additional articles, pictures, maps, videos, and sounds.
World Book Online Reference Center
World Book Online Reference Center, with encyclopedic content, e-books, multimedia, and a vast collection of primary source documents.
Early World of Learning
Early World of Learning (Pre-K to grade 2)
A fantastic early literacy tool with three learning environments. Stories, games, and videos teach critical early childhood themes including numbers, shapes, colours, opposites, and more. Leveled readers help develop and strengthen phonics, vocabulary, phonemic awareness, and comprehension skills. A richly visual first encyclopedia captivates early learners with non-fiction topics of interest and importance to them